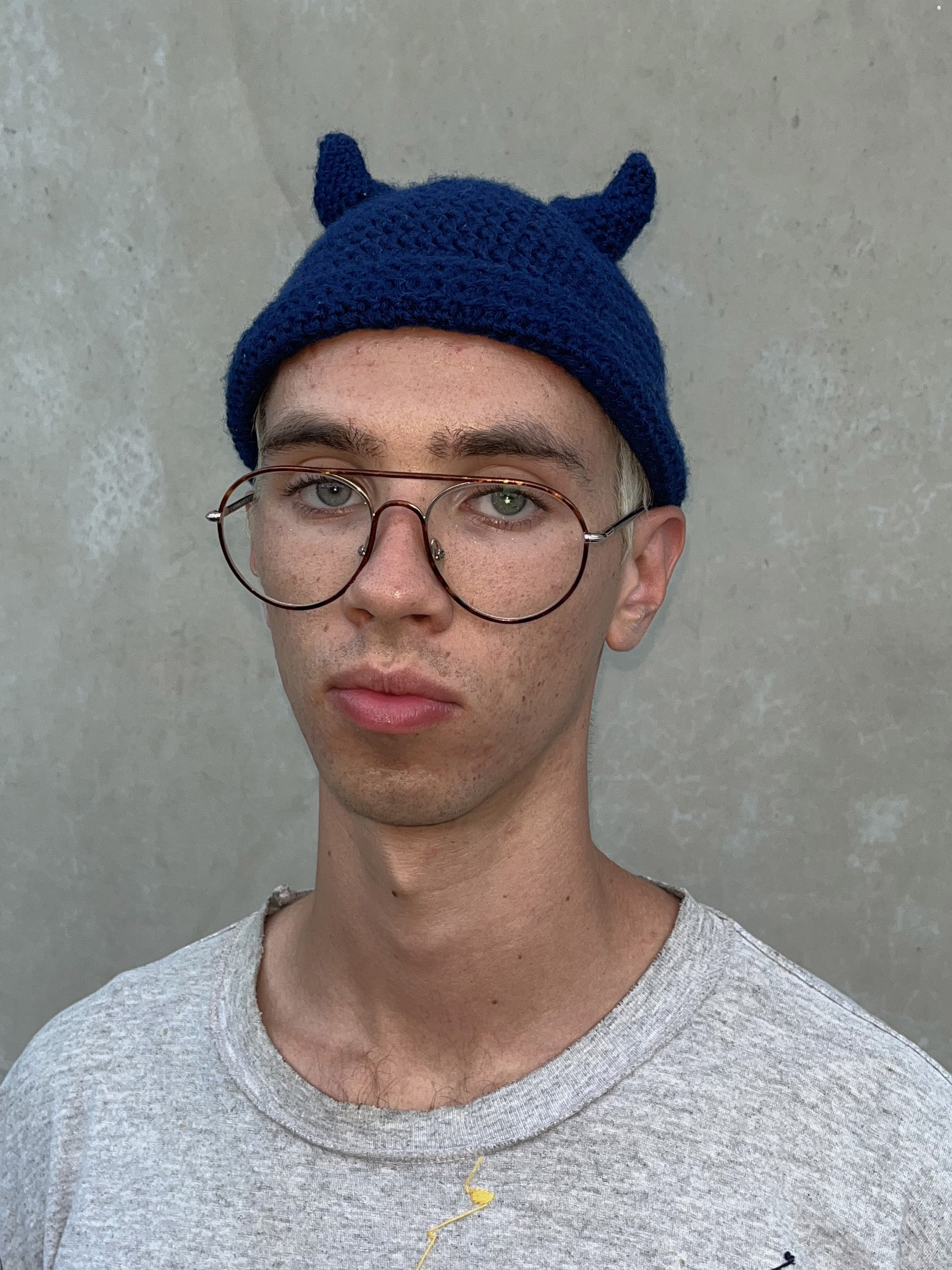 A multidisciplinary designer and visual artist, currently studying in his third year of Communication Design at RMIT. Working across graphics (including graphic animations), products, and environments, with the intent to create joyful and cohesive experiences for; public space, brands, events, institutions, and other creators.
With a tenacious passion for creativity, Finn spends much of his time working on personal and collaborative projects that expand his technical and conceptual abilities. These projects include; architecture, fashion, garden design, interior design, VFX, photography, and sculpture.
With an appreciation of the dialogue between 3D and 2D spatial outcomes and through his competence in the design programs; Illustrator, Photoshop, InDesign, and Blender, he is able to prototype and develop 2D and 3D spatial designs in tandem.
Since a boy, Finn has wanted to design exhibitions. Now, he aims to create engaging spaces that turn the pedestrian into something inspirational. He is currently learning TouchDesigner to assist in creating interactive installations such as projection art.
With a diversified skillset and vigorous approach to idea generation, Finn is particularly suited to working in smaller design studios that value an eye for detail and lateral thinking.
Finn respectfully acknowledges the Wurundjeri people of the Eastern Kulin Nation as the traditional custodians of the unceded lands he works and lives upon.
Contact Info

︎ finnstewart@me.com
︎ 0410 258 883