Reform School
Brand Identity, Creative Direction, Graphic Design
2016 - Ongoing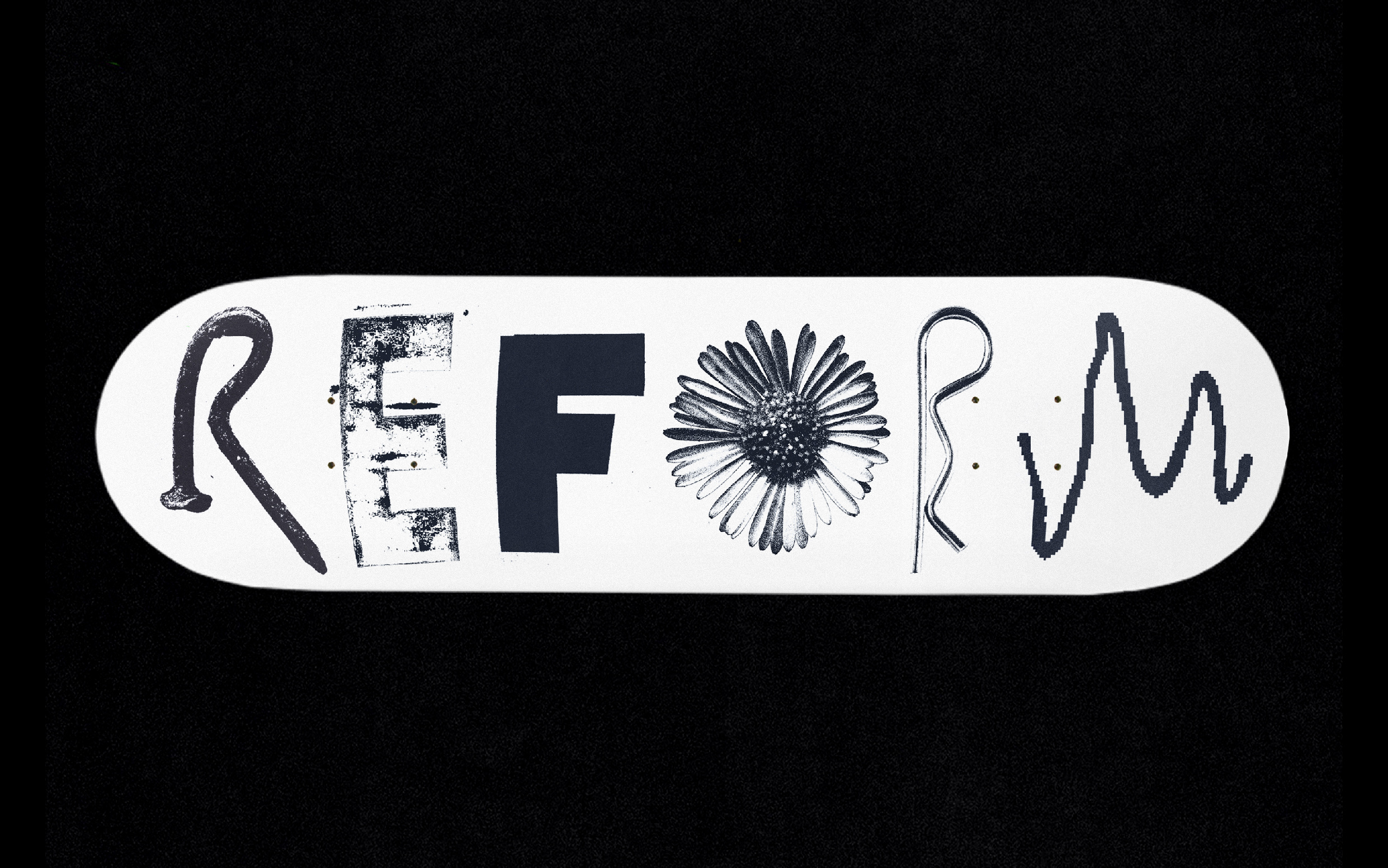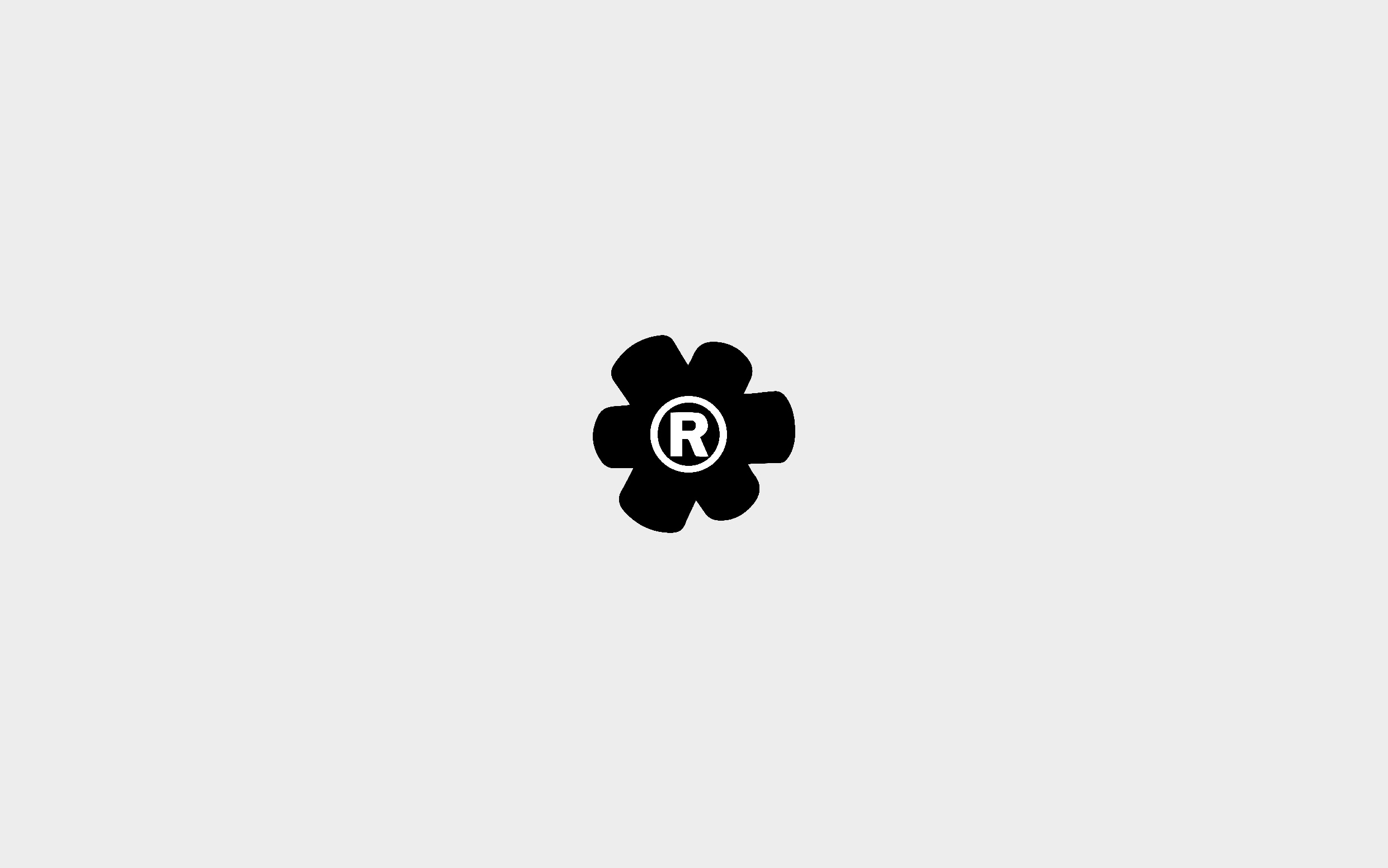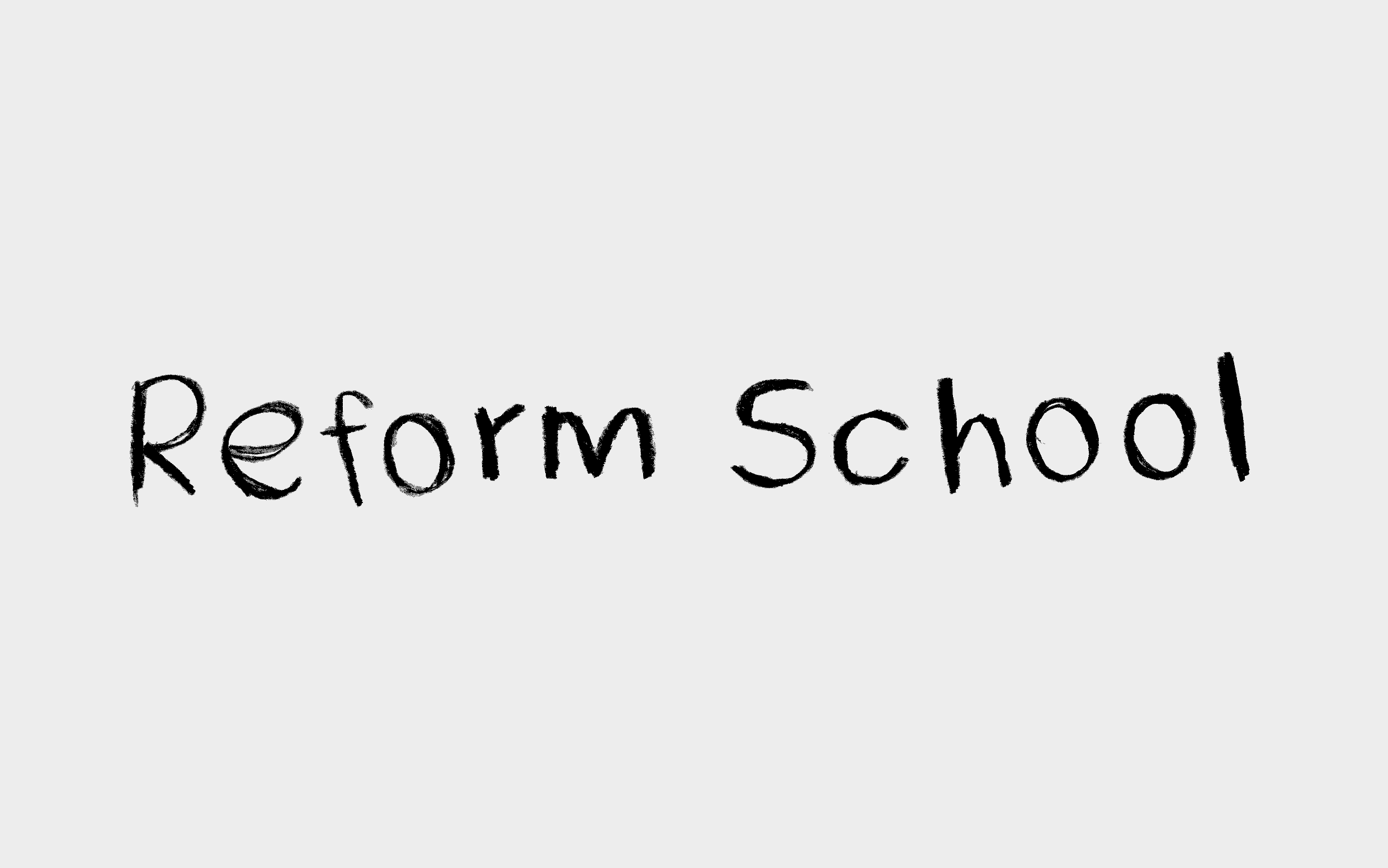 ︎ Self Initiated
︎ Collaborative

Reform School is for the children; those with a eye for what can be.

Reform School is a clothing brand idea Finn created in 2016. Since then, it's sprouted from upcycled clothes into a school of thought as well as a critical response to the art education canon. The ideology of reform aims to generate connections through freeform and communal creativity. Through this, Reform School cultivates a culture for artists to create and collaborate without entry or exit points.

Reforming is a collective improvisation which encourages playful experimentation and a recontextualisation of the everyday. A recurrent theme is the 6 pointed star, or 'jackpot', which is a vector for change.

Space Cacti Vol .2
Playlist Art
2022
︎ Self Initated
︎ Music led
Space Cacti is an ongoing music playlist series that explores the relationship between organic and artificial technology.
Space Cacti Vol. 2 is the 8th playlist from Reform School Radio, a branch of Reform School which showcases the music taste of the children of Reform.
⎯
Light at Home
Photo Book
2021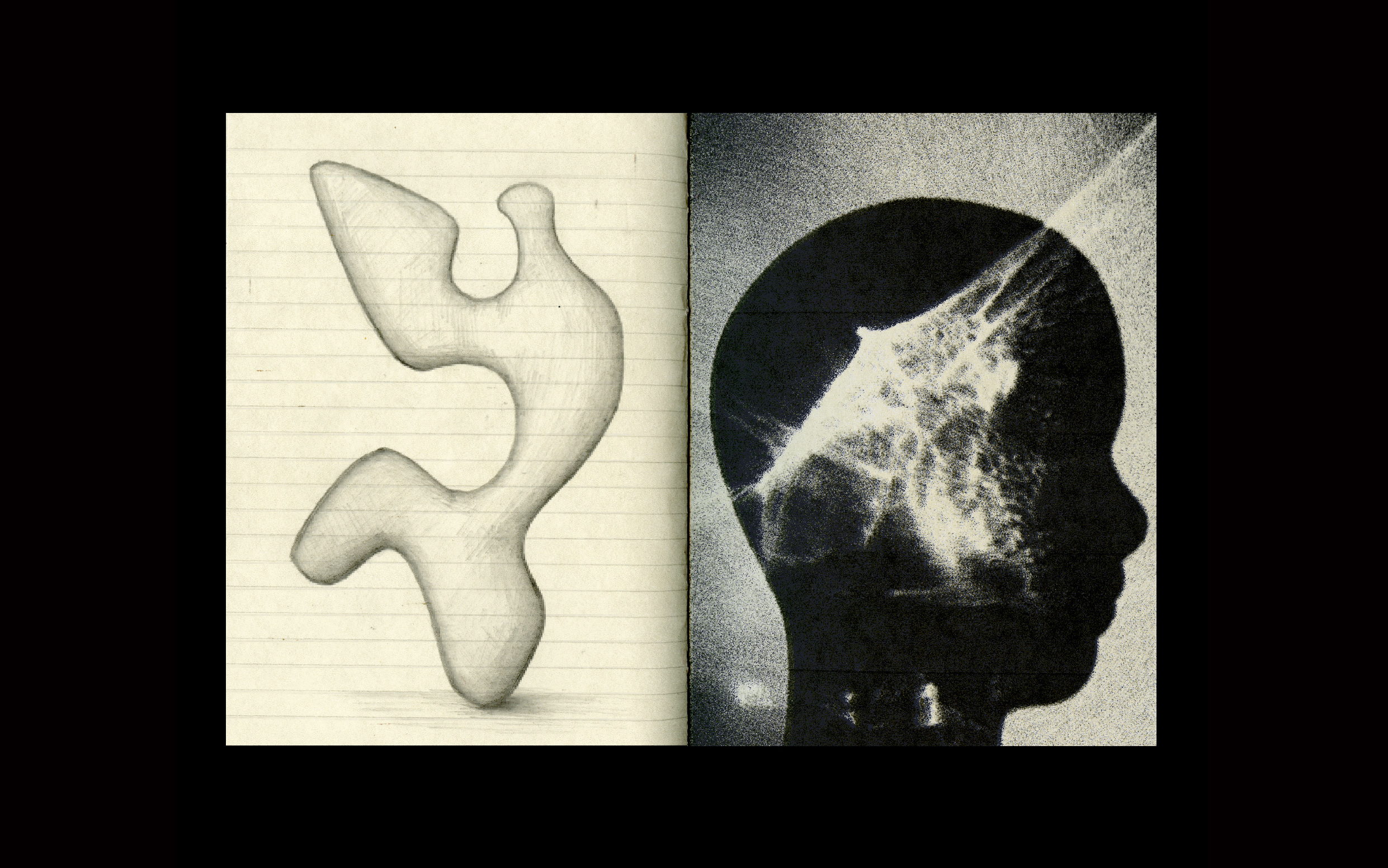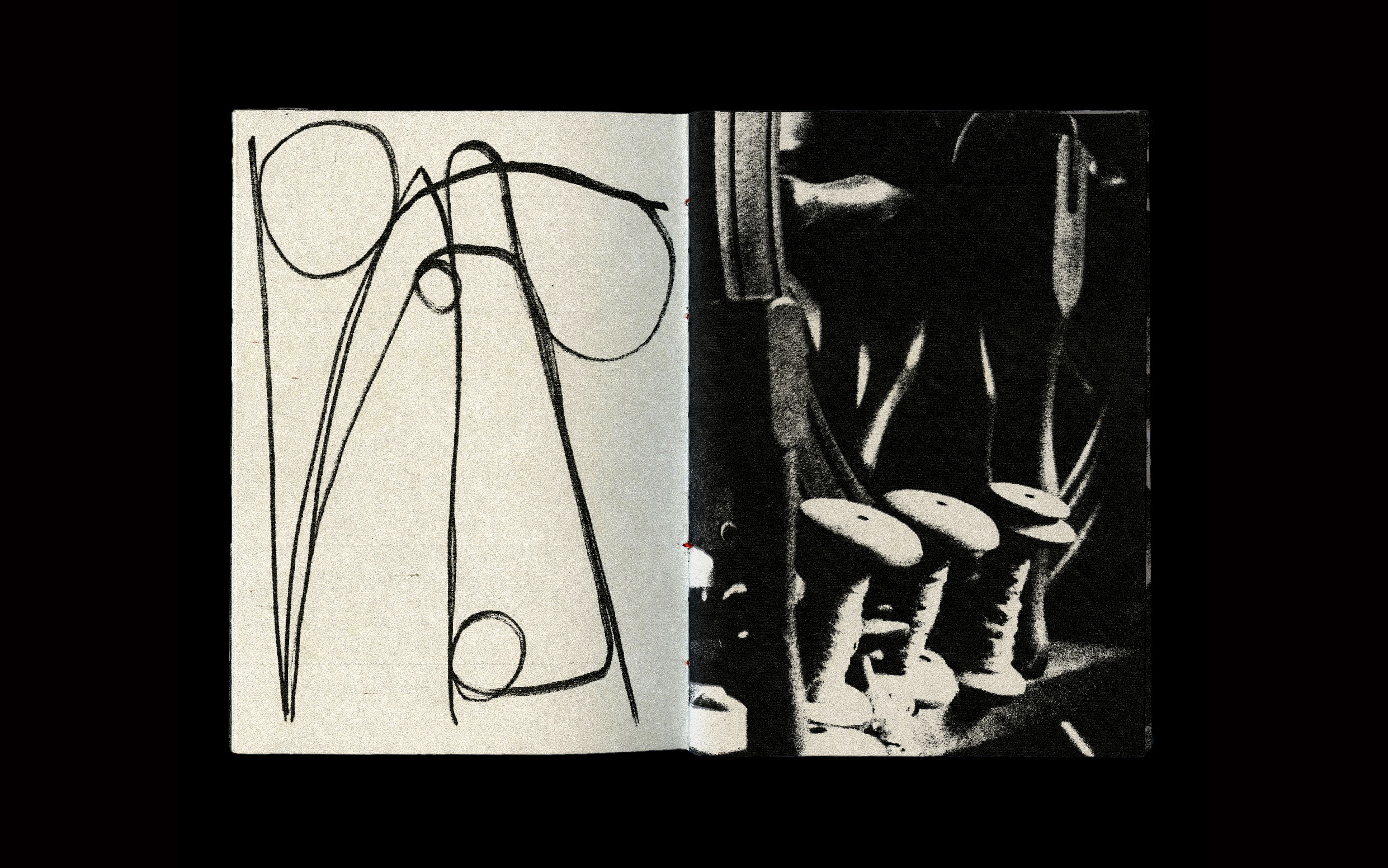 ︎ Uni Project
︎ Motifs: Light & Texture
This photo and illustration book "Light at Home" was made as part of the "Graphic Dimensions" studio run by Ariel of Pandarosa studio. Our task was to create a publication that communicated the qualities of a built environment. Since this was during lockdown, I studied my home and aimed to shine a light on the textures and forms that I found beautiful.
Because of my intimate relationship to the site, my approach focused on the poetic aspects of home. Now, having moved out of home, the book acts as a time capsule for the transient moments of experience I had in the space.
⎯
STOP
A/V Animation, Album Art
2021
︎ Client Initiated
︎ Music led
STOP is the first single by artist FELIPE. To promote the release of STOP I created this animation, playing off the pedestrian crossing sample used in the song.
⎯
Student Knowledge Object
Publication Design
2021
︎ Uni Project
The Common People Studio made social and personal value
a priori
to the design product. In the studio we discussed the problematic traits of the design industry and how we, as design students, could work together to redefine the industry.
This publication documents and visualises the learnings from the studio through prompts which interrogate our motives and preconceptions of working in the industry.
⎯